Central Manufacturing District
Global and regional industry resides here, from advanced manufacturing and food processing, to, technology hubs and distribution centers; the district offers prime land for development with integrated infrastructure.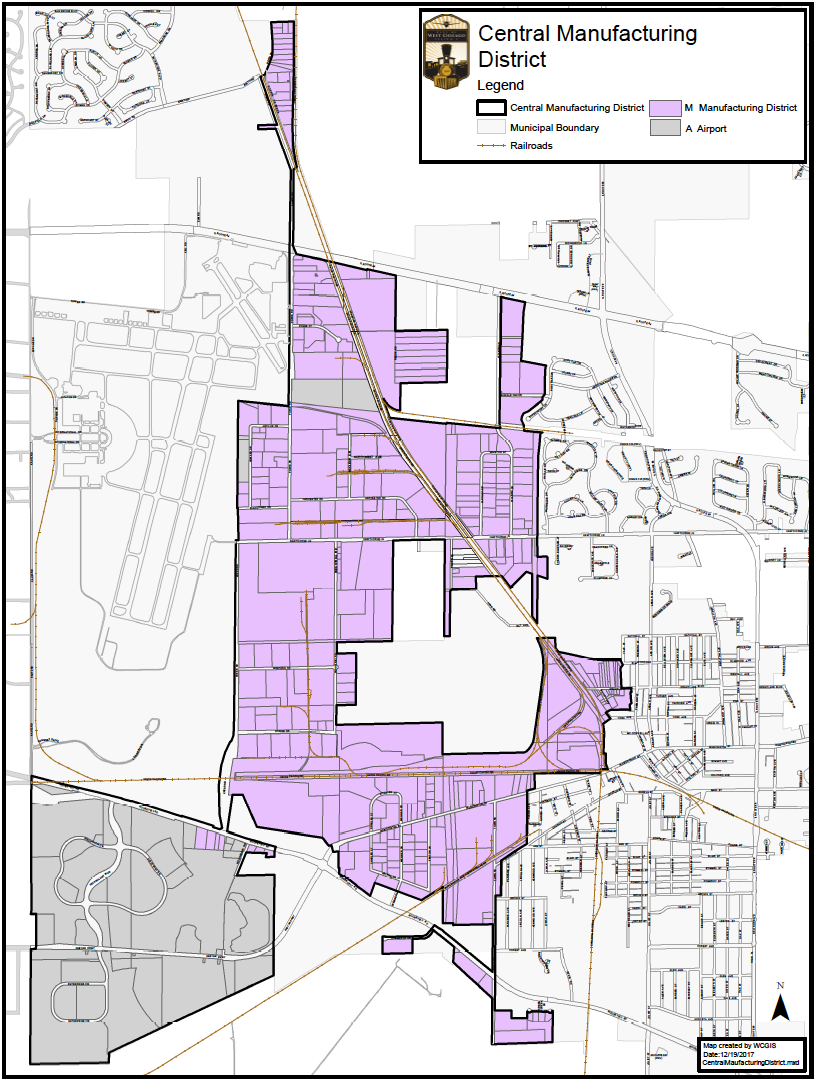 Click here for a .PDF version of the Central Manufacturing District
West Chicago's Central Manufacturing business district is unique within the suburban Chicago region because it features a major airport as well as hundreds of acres of undeveloped office, industrial, and employment park real estate.
The Central Manufacturing District is a dynamic, mixed-use development that carries considerable benefits. "Greenfield" sites are in close proximity to West Chicago's existing industrial, manufacturing, and traditional employment centers, creating an exciting synergy.
West Chicago's Economic Development Department assists businesses in finding the perfect location in a growing District supported by a highly qualified workforce
West Chicago understands the needs of these industries and the factors that matter to companies making an investment decision in this category.